Cultural Walk with Aboriginal Traditional Owner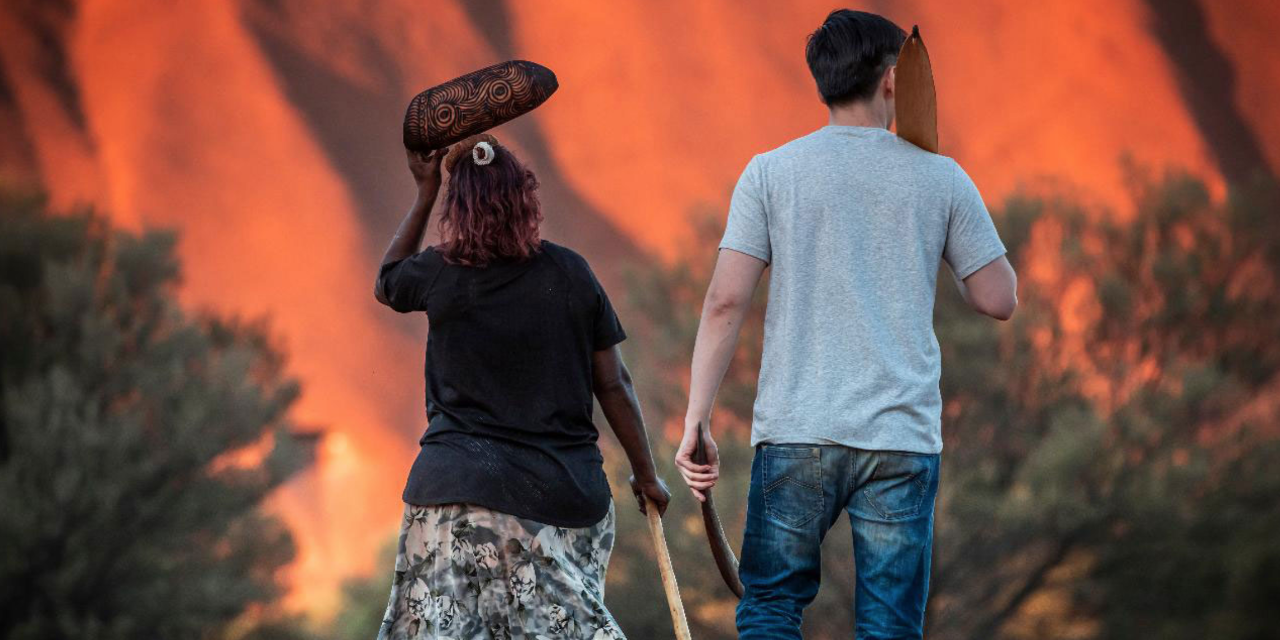 Duration: 3 Hours (approx.)
Location: Yulara, NT
Product code: MCW
This tour includes a transfer to and from Voyages Ayers Rock Resort. Once you arrive at Uluru your Anangu guide will show you beautiful works of rock art depicting the Creation time (Tjukurpa) stories in the family cave, here and see the stories set in stone in Uluru ( Tjukuritja ). During this intimate experience you will learn about the Kuniya Tjukurpa and gain insight into local bush tucker foods.

After the guided walk this tour includes a visit to the Uluru-Kata Tjuta National Park Cultural Centre, where you'll be able to broaden your knowledge of the local area, peruse locally owned Aboriginal art galleries and develop a greater understanding for this special region.
This tour is run in partnership with Maruku, who are a proud Indigenous Tourism Champion and a not-for-profit art & craft corporation 100% owned and controlled by Anangu (Aboriginal people from the Central and Western deserts) for over 30 years. Approximately 900 artists make up the collective that is Maruku. We exist to benefit the artists, their families, their communities and play a key role in keeping the traditional cultural practices strong and alive throughout the Anangu lands. Maruku is a regional art centre and, therefore, a representative of Anangu culture and art.